7 Day Exchange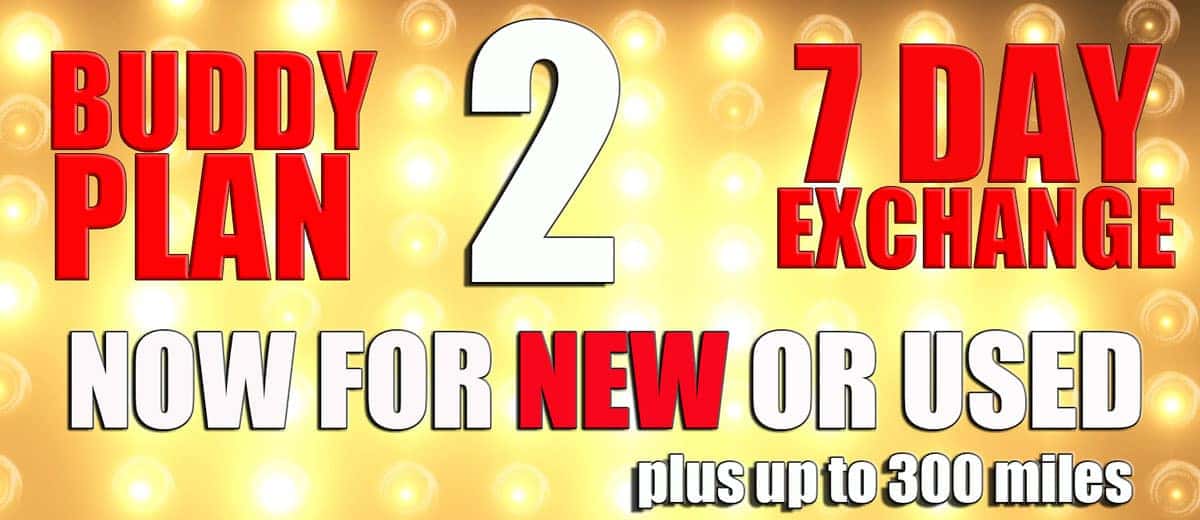 We've upgraded our 7 day exchange policy during our current health crisis. You can now exchange any NEW or used vehicle.  Plus you have more miles to do it.  AND we NOW have a 'no questions' asked policy.  Just one more way we are here for you.
Buddy Plan # 2
7 Day Exchange Policy

BUDDY PLAN #2. IF YOU DON'T LIKE IT, BRING IT BACK. YOU HAVE 7 DAYS TO EXCHANGE YOUR NEW OR PRE-OWNED  VEHICLE!  NO QUESTIONS ASKED!
7 day exchange policy limited to NEW  OR pre-owned Vehicles Only PURCHASED AFTER MARCH 27TH. . Maximum of 300 miles additional on vehicle from when it was purchased. Customer responsible to pay $1 per mile after the initial 300 miles. No exchange available on any vehicle that has damage after delivery. .  Toyota of Santa Fe has the right to refuse under certain circumstances. Subject to change without notice.  This is an upgrade especially during the current Coronavirus alert.