7 Day Exchange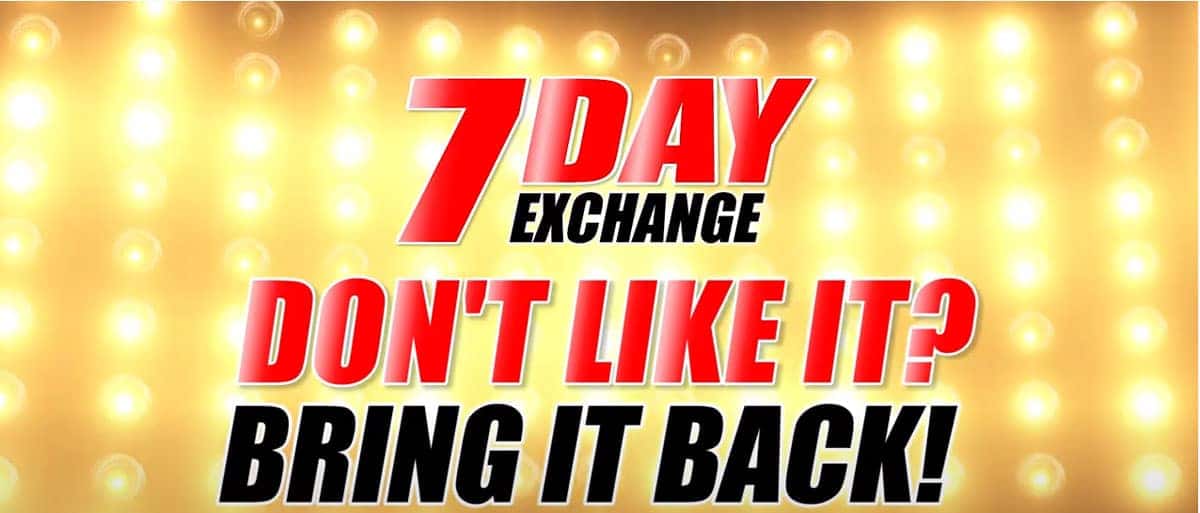 our regular  7 day exchange policy.   Exchange any used vehicle.
Buddy Plan # 2
7 Day Exchange Policy
BUDDY PLAN #2. IF YOU DON'T LIKE IT, BRING IT BACK. YOU HAVE 7 DAYS TO EXCHANGE YOUR  PRE-OWNED VEHICLE!  standard policy while test drives are available
7 day exchange policy  limited to pre-owned Vehicles Only.  Maximum of 200 miles additional on vehicle from when it was purchased. Customer responsible to pay .50 cents per mile plus any wear & tear on the vehicle.  Receive full purchase price less excess miles and damage towards purchase of another used vehicle at retail price. Toyota of Santa Fe has the right to refuse under certain circumstances. Subject to change without notice.