CORONAVIRUS SALES CLOSED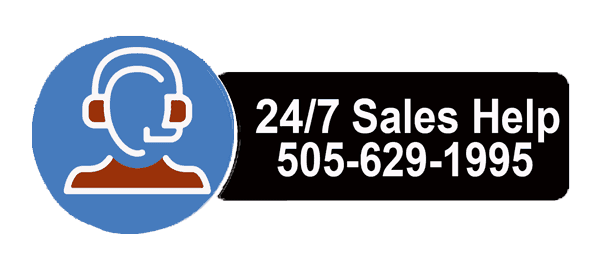 Dear Sales Customers,
Thank you for reaching out to us.  We have a team working remotely 24/7  via phone, text, chat or email .   If you don't receive a reply soon, please call   505-629-1995.  
We've expanded the way you can purchase your next vehicle safely.  Online, in-person or a combination of both.

Our sales showroom  is now open for regular hours.  We've made some improvements designed to improve the safety of process for you and for us.  We are implementing an appointment process for all in-person sales contacts. You call us to set up an appointment. You can do it at anytime, even from our sales lot.  Just call and ask to speak to any sales person. Call again when you arrive and we will come out to meet you.
Yes you can still  buy your next vehicle from the comfort of your home. And Just like we've offered for many years, we'll deliver your vehicle anywhere statewide for no extra charge.   This should be your  fastest and easiest time ever shopping for your next vehicle.
Meanwhile, I encourage you to start shopping your next vehicle at ToyotaofSantaFe.com.
During Covid19, all service and parts and express services will be done at our main facility at 1601 St Michaels Drive. No appointment necessary. All makes are welcome.  Our service, and parts departments will remain open during their regular hours.      
For more information on adjustments and accommodations we are making during this situation, please visit toyotaofsantafe.com/corona/ .
Thank you for your patience during this time. We look forward to serving you again very soon.
Buddy Espinosa
General Manager