Free Giveaways for New Mexico
Featured Prizes
this months prizes
PRIZES INCLUDE
 Hotel Stays – 1 night stays
Bowling
Rounds of Golf
Restaurant Gift Cards
Movie Passes
MAJOR PRIZE THIS SEASON:
Tickets to Kris Kristofferson
16 flash drive key rings
Buddy T-Shirts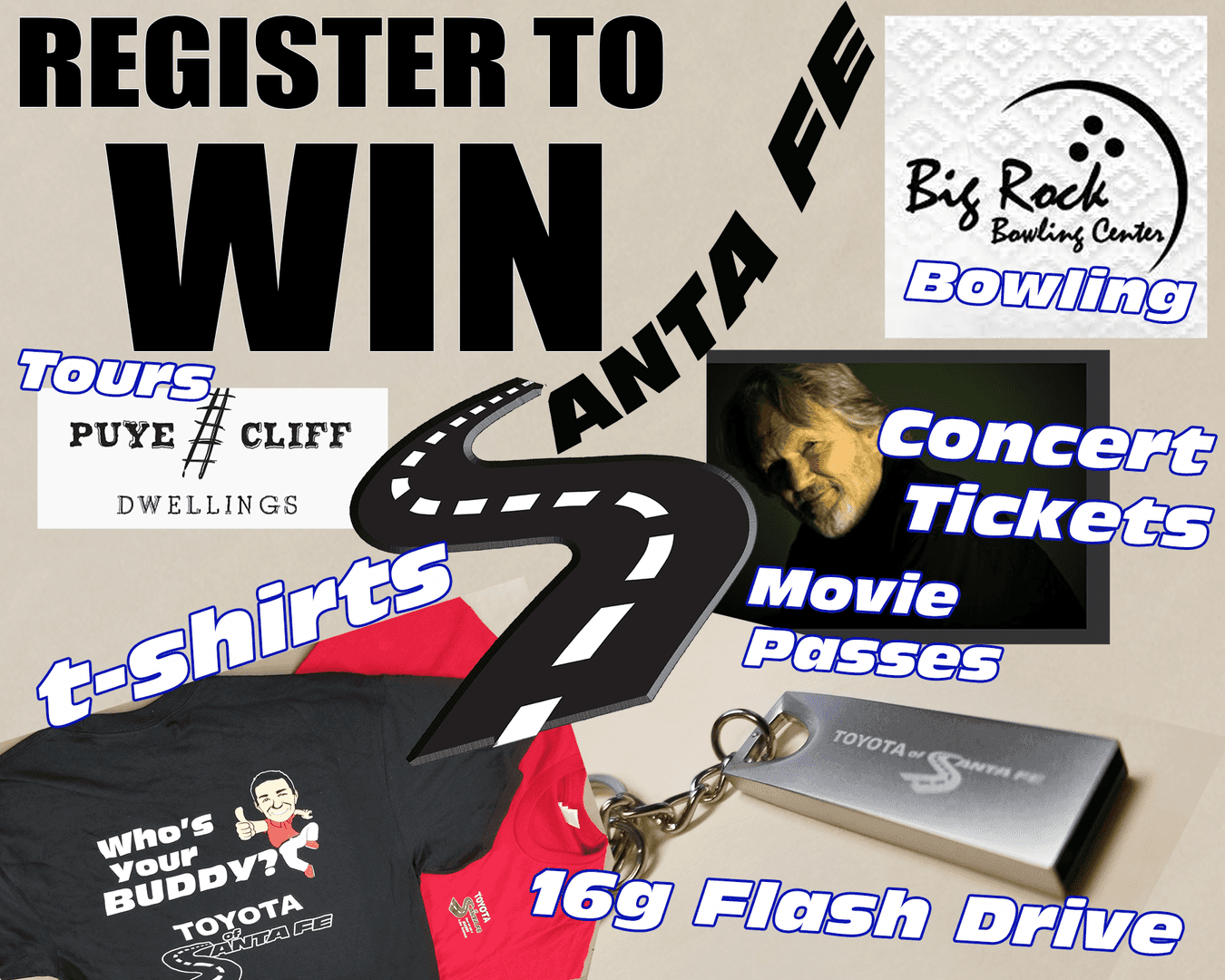 OTHER PRIZES
We've got a variety of prizes left over from this year. Waterbottles. Mugs. T-shirts. Bags. Pet bowls. AND more.
Register To Win Prize Legend:

Please indicate the prize you want to win:
A: All Prizes
B: Featured Prize
C:Service Prize
D: Parts, Accessories Prizes
E: Red Bag, Cups and more
Contest Rules & Minimum Conditions
l Address and Phone to be eligible. Award Date Varies.