Regular  $225
With Coupon  $179.95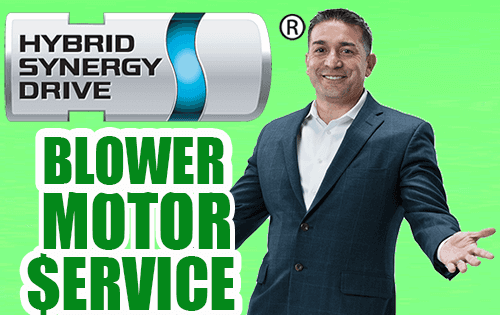 Heat is the enemy to your hybrid battery.   The cooling system relies on a good airflow and some even use filters that need to be changed.   In dusty areas like New Mexico, the fan it relies upon is likely to collect dust and other things from the air AND that blower motor could fail.

Since the hybrid battery fan is one of a few serviceable items item that can affect pack life, Toyota of Santa Fe recommends hybrid blower motor service every two years or 30,000 miles. After the first cleaning, you can extend this service to four years or 60,000 miles.
Toyota hybrids only. Plus Tax and Shop Supplies. Valid only at Toyota of Santa Fe or at Toyota Express Maintenance Santa Fe. Please present coupon when order is written. Not valid with any other coupon, offer or advertised special. Plus tax & shop supplies. Prior sales excluded.
EXPIRES: 11/30/2019