Help Support a Special Organization



Hunger is closer than you think. Its right here in Northern New
Mexico. The Food Depot is Northern New Mexico's food Bank.
The Food Depot helps by distributing meals, rescuing slightly
damaged goods, providing disaster relief and working with
partners like Toyota of Santa in food and donation drives.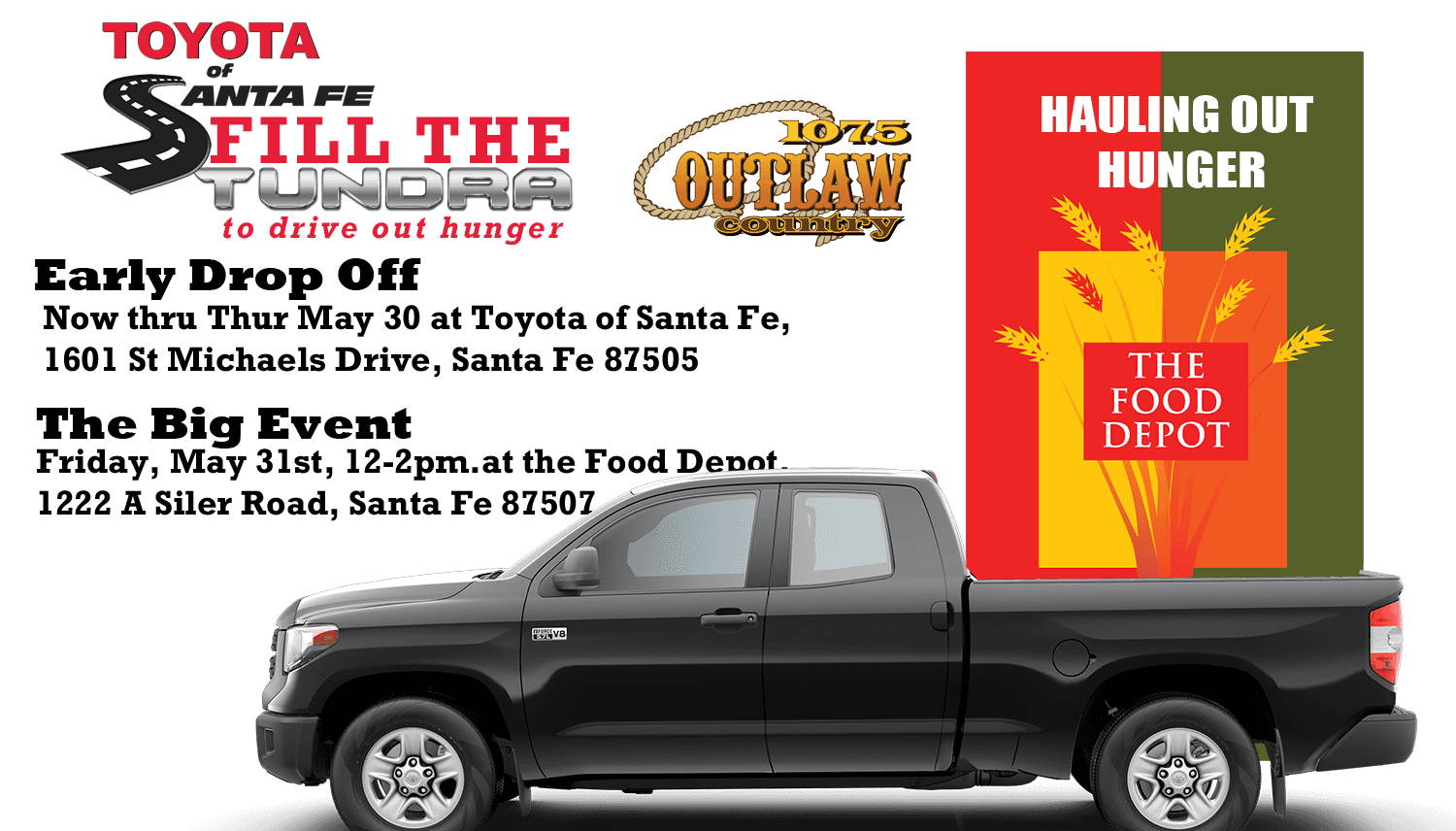 Its Truck Month at Toyota of Santa Fe and we are going to demonstrate the value of
the new 2019 Tundra by filling it with bottled water and other non-perishable items for the Food Depot! Early Drop off is now through Thursday, May 30 th at Toyota of Santa Fe. Just look for the big Tundra inside our new location at 1601 St Michaels Drive.
The Big Event will be at the Food Depot, Friday, May 31 st from 12-2pm. Join Toyota of Santa Fe, 107.1 Outlaw country at the Food Depot's location at 1222 A Siler Road in Santa Fe. Outlaw country will be providing free Isotopes and United Soccer Tickets with your donation while supplies last. You'll also have a chance to win prizes.
Meet your favorite on-air personalities from Outlaw Country.
First to arrive will receive free gifts 2 from Toyota of
Santa Fe and Outlaw country.  Anyone that donates on Friday,
May 31st from 12pm-2pm will receive their choice of
tickets for the Isotopes or United Soccer3.