put some clothes on that awning
Toyota of Santa Fe's Express Maintenance has a new structure on the side.  But it appears to be missing something.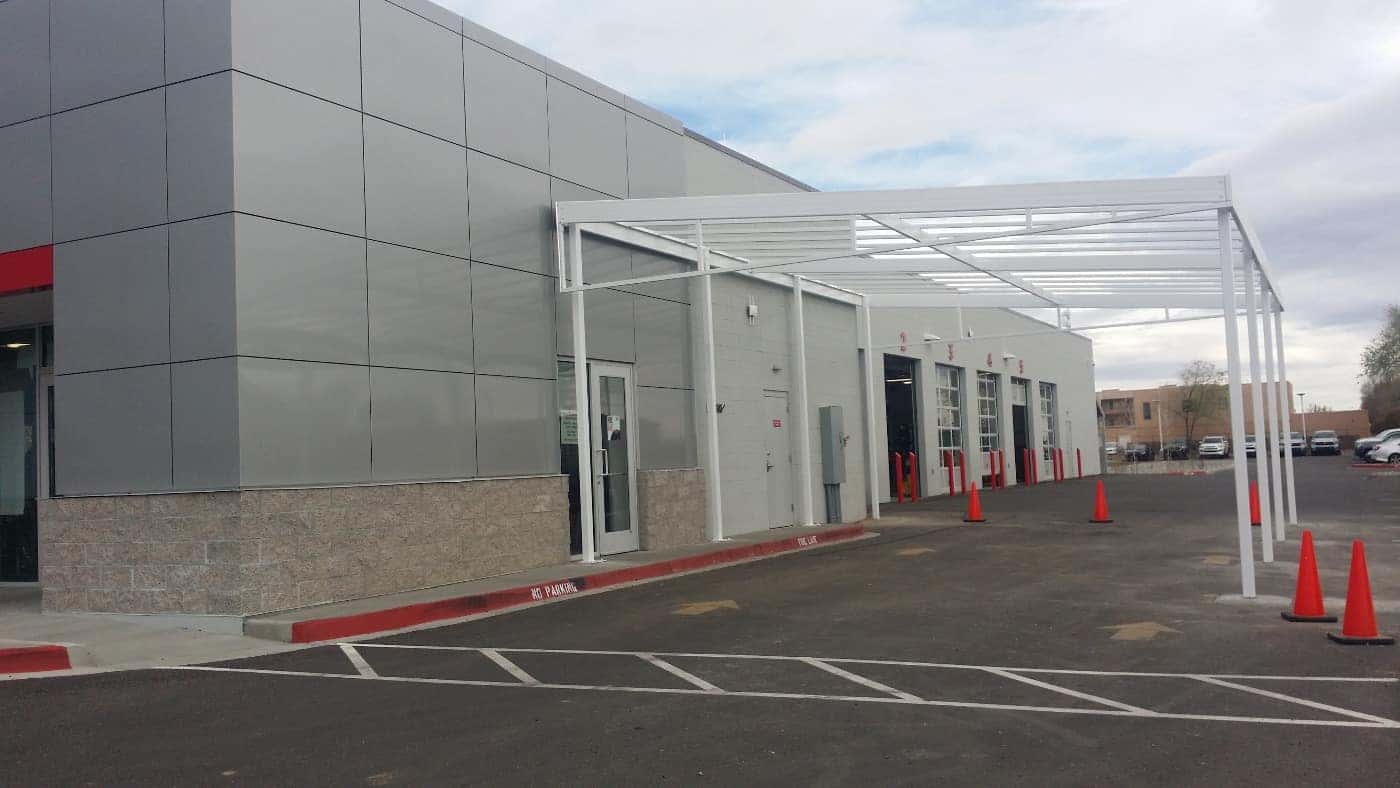 Are we starting a new trend in Santa Fe?    Uncovered awnings? Is  it supposed to represent looking under the hood of your car?  Or maybe we had to special order just the right color.  If so, what would that be?  We asked TXM* advisors Izaiah and Vincent and they got right to work investigating.  Yes, there will be an awning cover soon.  What color is it?   Guess.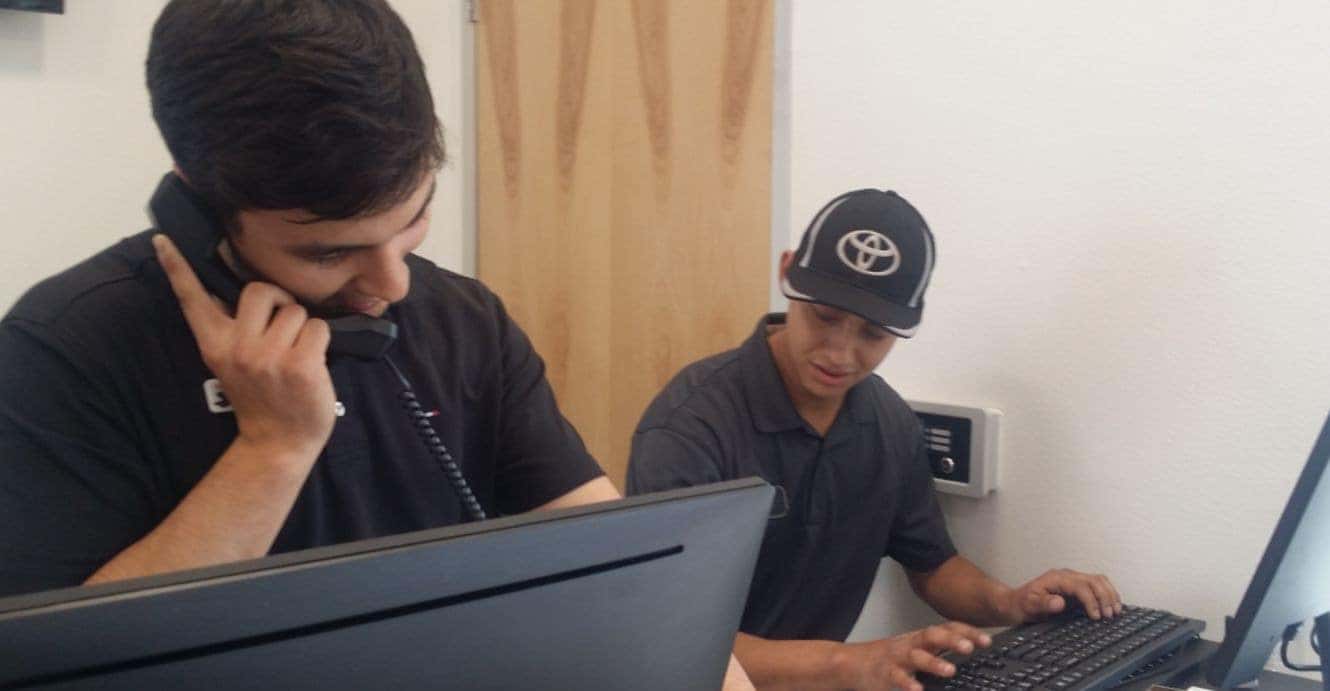 Stay tuned for updates.  Or better yet, keep on watching Express Maintenance at 1920 Cerrillos Road on Santa Fe.  That awning cover is bound to turn up soon.
Update Wednesday 4-11-18.
Toyota of Santa Fe's express maintenance must be looking for some attention. Everyday, we see something new and different. Today, they decided to have customers drive on the left side to check in their vehicle.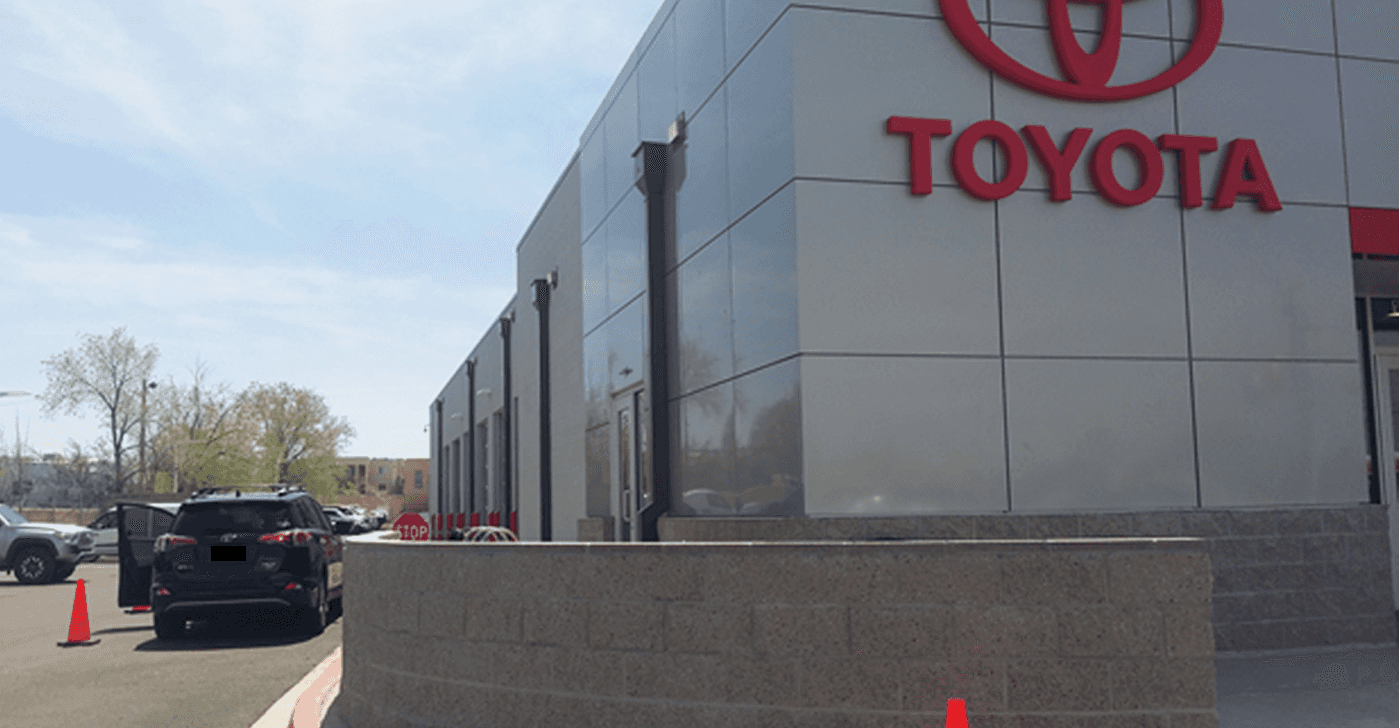 Because the new awning is up! TA-DAH! And the color is…. RED. And we thought it was going to be purple. Red is good too.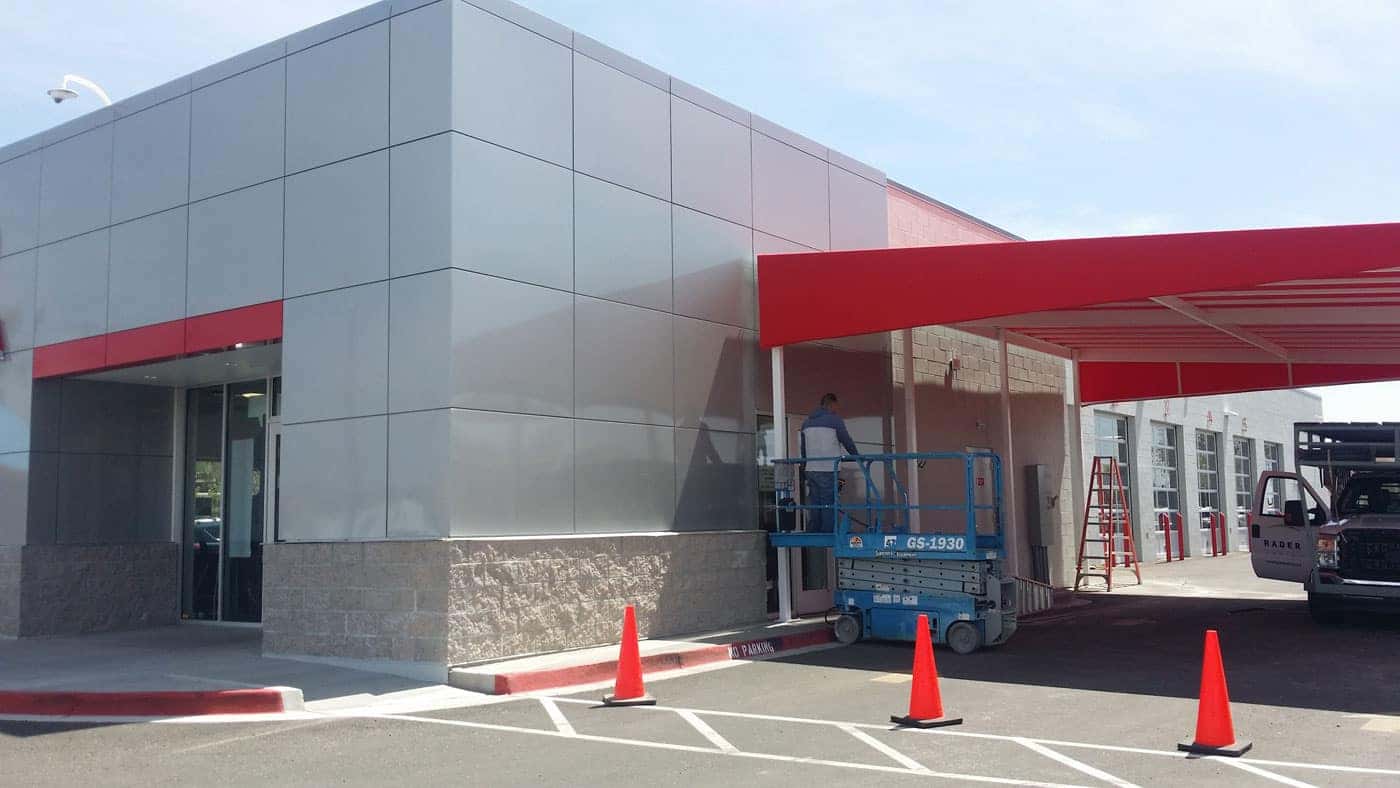 1 TXM stands for Toyota Express Maintenance. But our express maintenance does all makes and models.