The case of the disappearing sign.
Today, several people noticed  "Santa Fe"  being removed from our stucco facility.   Its only been up a few years compared to the ten years we were Beaver Toyota.  You can still see the outline of  "Bucky" and the name "Beaver" where it stood.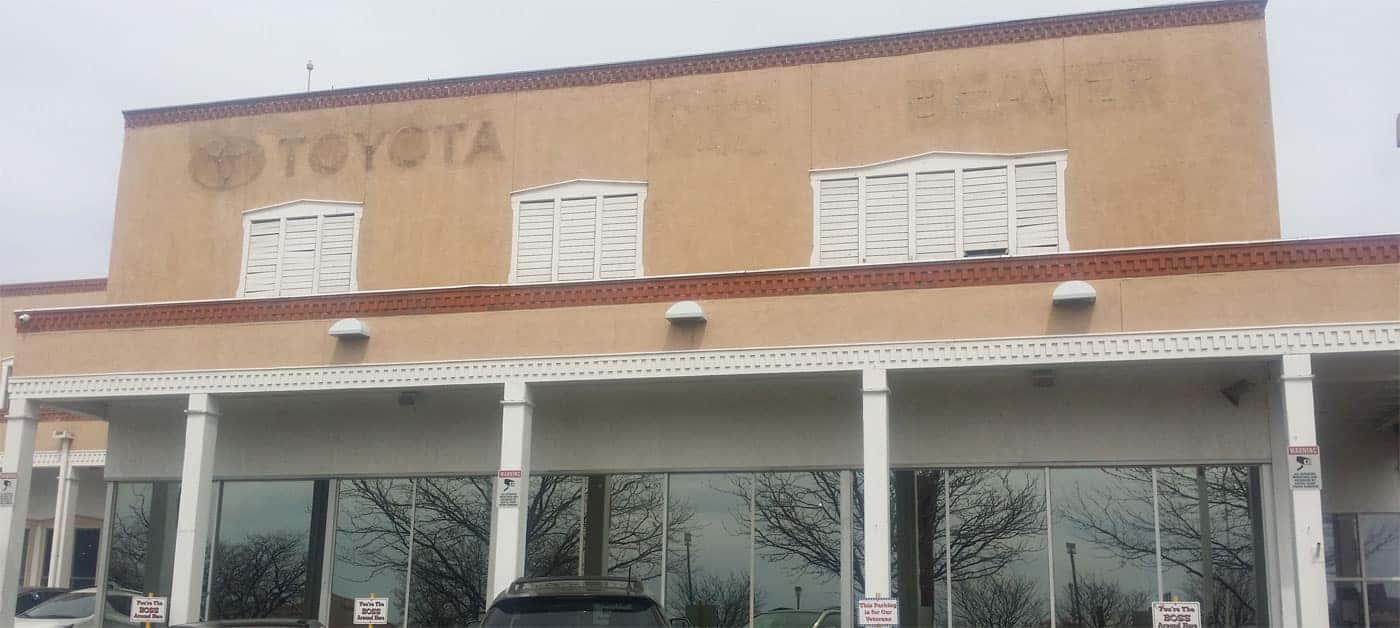 So what happened to "Santa Fe" sign? And why is "Toyota"  gone as well?  The answer is simple.   Its on our new building.     We can't have the same sign on two different buildings, so it had to come down off the old one.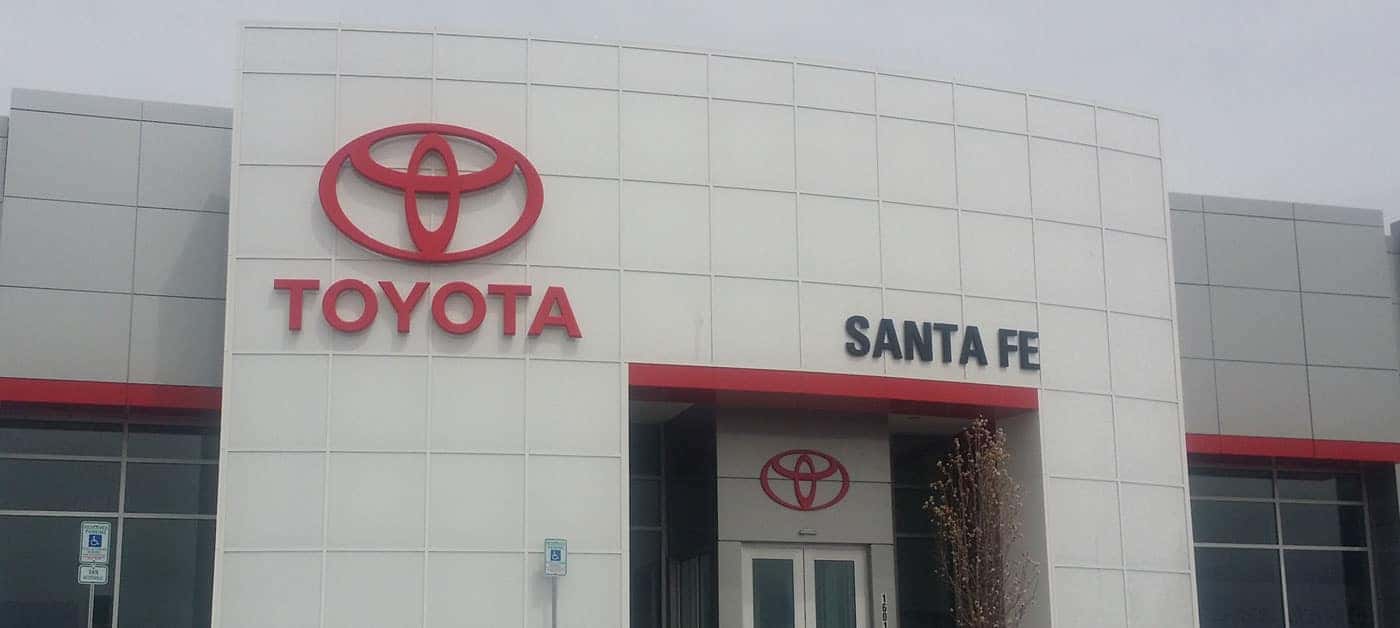 If you peek through the windows, you'll see that the new building is not quite ready yet.  During our pre-grand opening event in a few weeks , we'll begin the process of moving.   We hope to  be completely moved into the new facility by mid May.  Till then, please continue to come to 1500 St Michaels. Stay tuned for updates!