Used Car Warranty
About BG WARRANTY

Wouldn't it be nice if there was a guarantee that the used car you just purchased will perform as expected and last as long as you needed it? The fact is, without seeing the future, there's no way of knowing for sure if this particular car will stand the test of time.BG Pre-owned Vehicle Protection offers a little peace of mind for car buyers by covering up to $2,000 on five major systems in pre-owned vehicles for 6,000 miles/10,000 km or 6 months.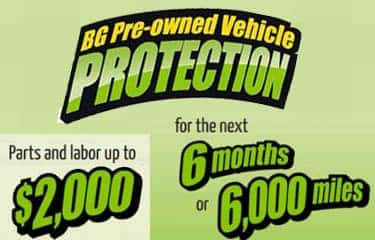 BG products protect these systems from damaging deposits and corrosion while BG Pre-owned Vehicle Protection gives consumers peace of mind with up to $2000 in coverage, should components fail.
To extend coverage for the life of the vehicle under the Lifetime BG Protection Plan, used car buyers should return to a BG automotive shop and have BG Automotive Maintenance Services performed before the car reaches 75,000 miles.
Here's how it works:
Toyota of Santa Fe installs high-quality BG maintenance products in these five major systems in diesel and gasoline engines:
Engine: Covers lubricated parts
Fuel System: Covers Oxygen sensors, PCV and injectors
Transmission: Covers the lubricated parts contained within the transmission housing or case only when damaged by an internally lubricated part covered under this Program.
Cooling System: Covers the lubricated parts contained within the heater core, water pump, freeze plugs, and radiator.
Power Steering: Covers the lubricated parts contained within the power steering gear box or rack and power steering pump.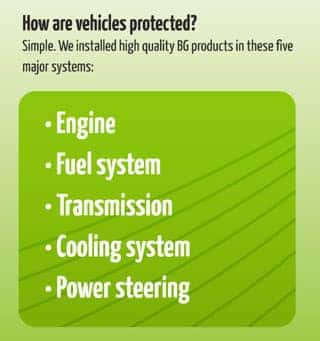 Other Warranty Related Links