The Best 3 Places to Go Off-Roading Near Santa Fe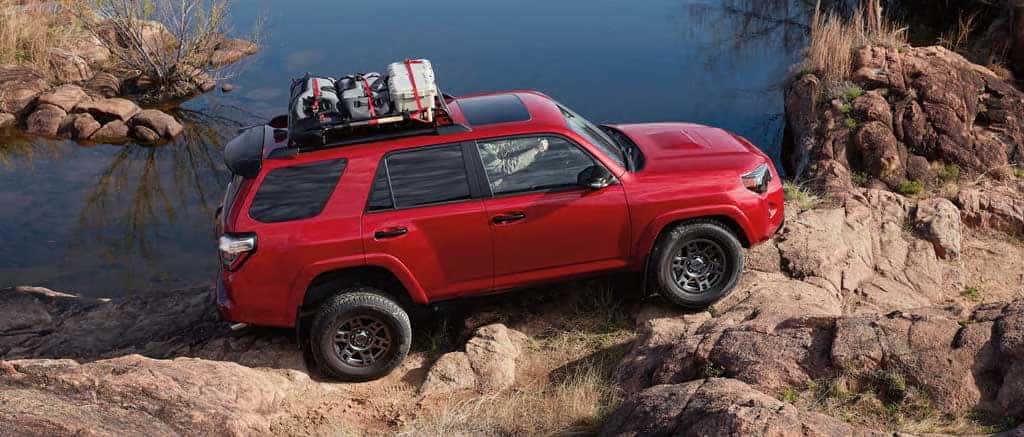 Taking your truck or SUV on an off-road adventure is a great way to spend the day. There are many trails and roads you can traverse near Santa Fe with a variety of terrain. Here are some of the best places for your day of off-roading.
Looking for a 4wd or AWD vehicle? We've got a good selection.
Know Before You Go
Due to Covid19, do your research before you go.
Covid19 Restrictions.
Around Santa Fe
About 8 miles west of Santa Fe in the Santa Fe National Forest. Watch out for the fairly large 'sink hole" that makes this one extremely dangerous. The trail itself is about 25 miles long and takes approximately 5 ours to complete.
Cedro Peak
This is a shorter trail if you don't have a full day for riding. It starts at Chamiso Canyon Rd right off NM 337. Stop at the ranger station on NM 337 before hitting the trails to pick up a map to help you stay on track. This is an easier ride with some side obstacles. Keep an eye out for bikes and quads along the way.
Peggy Mesa to Redtop
Start this trip at NM 485 right off NM 4. You'll turn onto Forest Road 652, where you'll find a rocky and rutted road to navigate. Once you hit Forest Road 534, the road is better maintained, and the ride smooths out.
Other Places in New Mexico
Monticello Canyon
Start your trip at the trailhead northwest of Monticello, where state Route 142 branches off from NM 52. You can drive through the ruins of a United States outpost and along Apache land. If you run into closed gates, you can open them as long as you close them after you go through. This trail has varied terrain including some water crossings.
Go with a Group
New Mexico has loads of avid offroaders. Or sign up for a tour.
GETTING A VEHICLE TO GO OFFROADING
Ready to go but no way to get there? Shop our selection of new and used 4x4s and awd vehicles in stock.
TOYOTA AWD IS GROWING
Did you know… Toyota is expanding the number of models that have awd or 4wd.   Check ouot the New 2020 Camry AWD.
About Camry AWD
Camry adds available Dynamic Torque Control All-Wheel Drive as an option on select grades. Paired with a 2.5-liter four-cylinder engine producing up to 205 horsepower, Camry AWD offers more grip while keeping efficiency in mind. And it's smart enough to engage when needed and switch to front-wheel drive when it's not. Plus, thanks to its compact and lightweight all-wheel-drive system design, there's also no compromise in interior space.
About Toyota AWD
Hybrid AWD
Toyota 4WD
About Toyota Off road Vehicles
Some of the most popular ones are TOYOTAS!. And of course, we've got plenty of those, especially: Toyota 4Runners and Toyota Tacomas .
We also keep around several other favorites like Jeeps..
KEEPING YOUR OFFROAD VEHICLE IN SHAPE
A few key things to remember to keep your offroad vehicle safe and happy.
Keep it Clean
Offroad vehicles need more than the standard carwash after a big trip. Be sure to also wash underneath and within the engine compartment.
Check your vehicle thoroughly before and after
Be sure to always do a thorough check for damage after every trip.
Get your vehicle inspected regularly by a service professional
Make sure to let your service advisor know you use this vehicle for offroading.
Be aware of where you are and know your limits
Disclaimers
Please be safe.  Bring your mask along just in case you see someone.   We strongly recommend you get your vehicle inspected first. If you are new to offroading, there's a lot of precautions to keep in mind.  If possible, go with a group.   Sign up for one of many tours available to familiarize yourself. Go with a group.